Flyball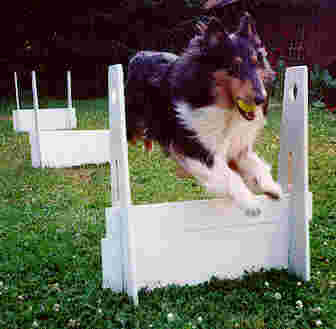 FDCH Spice Rack Hurricane Charlie NJC NA CGC OFA
"Charlie" is competing at flyball. He is a member of the Repeat Offenders Flyball Team
"Charlie," owned & trained by Amy Jovanovich.
---
U-CDX U-AChX Highcroft's Too Hot To Handle CDX AX OAJ S-CDX FM HIC HCT CGC TT (TDI registered)
"Teine" is catching the flyball.
She is a Dog World Award winner and owned & trained by Beth Elliott.
---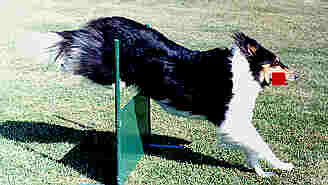 Sadie's Surprise CDX TT SchH I VC (TDI certified)
"Maggie" sails over the relay race jumps. She was the "lead dog" on the all-breed Scent Hurdle Relay Team of the Obedience Club of San Diego County from 1978-1984.
Maggie was the beloved pet of Tom, Jeanette & Matthew Poling for 15 years!
---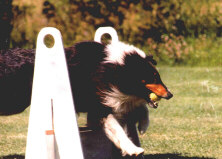 Can. Ch. Tee Creek's Already Gone CDX, Am CD, FDCh. HC, CGC, TT
"Trucker", a Flyball Dog Champion, demostrates his prowess.
He is owned and trained by Heather Burns.
---
Site Map
|
Pictures Top
|
Title Programs
|
Versatility Program