Social Visit Dog
Social Visit dogs bring comfort to patients at nursing homes, hospitals, rehabilitation centers, and schools. They differ from therapy or assistance dogs, because their role is entirely social --they have no training for specific therapeutic or assistance activities. Social dogs may or may not be certified; any well behaved dog can volunteer for social activities that nonetheless contribute greatly to the well being of the people receiving the visit.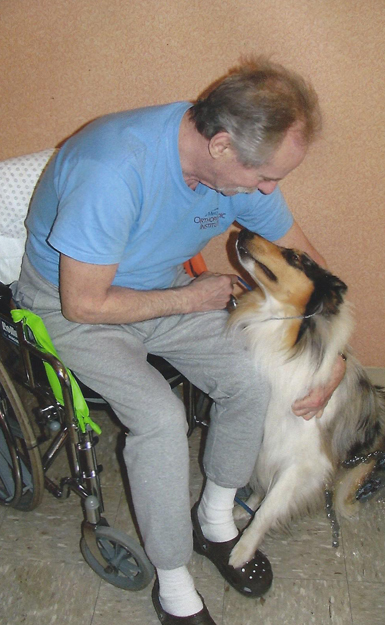 VCH Mountainside Beulah Land, CD, BN, RN, RL-1/Ex, MXPB, MJP2, OFP, HSAs, THDA BPGW, SOC III, TDIAOV, TT, CGC, AOM II,OFA Champion of Health, VX
"Beulah," owned by Joany White
---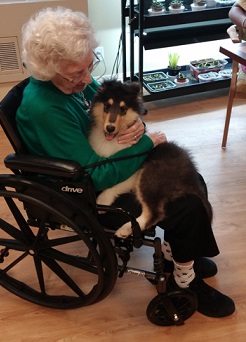 Wild Wind's Irresistible
"Caiden," owned by Sally Richardson
Caiden is getting his start as a social visit dog. What could lift one's spirits more than an armful of collie puppy?
---
LegendHold Two If By Sea, CDX, AJP, HC, CGC, BPDX, SOC I, VC
"Jib", owned by Anne Robinson
Jib is participating in a Reading to Dogs program, that encourages children to read aloud.
---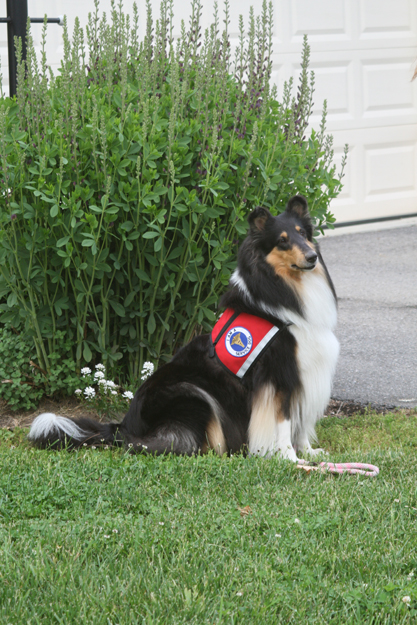 PACH Moore's Alainn Aoife, RAE, HSAs, MX, MXJ, MXPB, MJP5, MJPS, PAX, XF, XFP, VX
CCA Shining Star Award recipient 2013
"Kenzie," owned by Alicia & Thomas Moore
Kenzie is wearing a vest indicating that he is "on duty."
---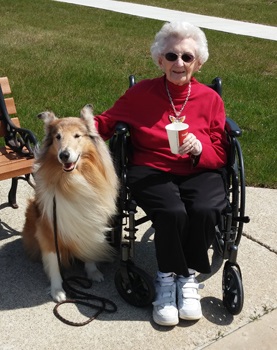 Kelso's New Moon Rising, CDX, RN, BN, GN, AX, MXJ, HSAs,
"Tripper," owned by Sally Richardson
"Dakota" received all these get well cards from the children that read to her at Chartiers Valley Primary School
Owned by Barbara & Raymond Charley.